Stub
Please add more information to this page.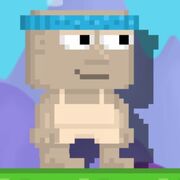 Blue Headband:
Keep the sweat out of your eyes!
Rarity: 73
To grow, splice a Race Start Flag Seed with a Golden Halo Seed.
This item never drops any seeds.
This item can also be obtained by purchasing the Racing Action Pack in the Store for 3,500 gems.
Other items in this set include: