Stub
Please add more information to this page.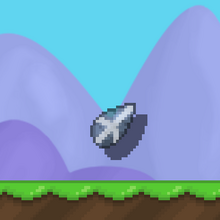 Everybody loves to pop Bubble Wrap! Just walk in front of it to pop it. Unlike the real thing, this will un-pop in 10 seconds.
When you walk in front of Bubble Wrap, it pops but then returns to its unpopped form 10 seconds later.
In-Game Description
Rarity: 14
Recipe
The tree of this item can be made by mixing the following seeds:

Blueberry Seed


Glass Pane Seed

Ad blocker interference detected!
Wikia is a free-to-use site that makes money from advertising. We have a modified experience for viewers using ad blockers

Wikia is not accessible if you've made further modifications. Remove the custom ad blocker rule(s) and the page will load as expected.