Stub
Please add more information to this page.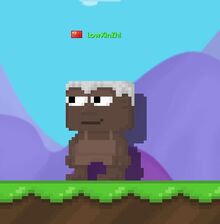 You're not getting older, you're getting more distinguished.
You can obtain Distinguished Grey Hair by chance by breaking one of Locke's Mystery Box
It is part of Locke's set that is required to be all worn to complete an Epic Quest
In-Game Description
This item can't be spliced.
This item never drops any seeds.
Ad blocker interference detected!
Wikia is a free-to-use site that makes money from advertising. We have a modified experience for viewers using ad blockers

Wikia is not accessible if you've made further modifications. Remove the custom ad blocker rule(s) and the page will load as expected.