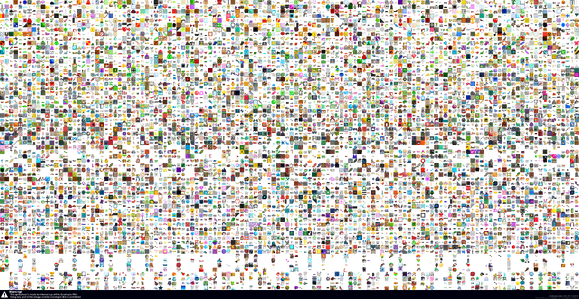 © Copyrighted by Growtopia and Ubisoft.
Appears on these pages

of
Add a photo to this gallery

The sprite's not working on phone, it shows all sprites instead of 1.Example, Dirt page in pc...
File history
Click on a date/time to view the file as it appeared at that time.
(Latest |
Earliest
) View (newer 50 |
older 50
) (
20
|
50
|
100
|
250
|
500
)
Date/Time
Thumbnail
Dimensions
User
Comment
current
08:19, July 6, 2018
2,048 × 1,696

(1.8 MB)

Mctommycheng (wall | contribs)
13:38, July 4, 2018
2,048 × 1,696

(1.78 MB)

Mctommycheng (wall | contribs)
16:35, July 1, 2018
2,048 × 1,696

(1.77 MB)

Mctommycheng (wall | contribs)
09:17, July 1, 2018
2,048 × 1,696

(1.77 MB)

Mctommycheng (wall | contribs)
13:41, June 5, 2018
2,048 × 1,600

(1.69 MB)

Mctommycheng (wall | contribs)
18:52, June 1, 2018
2,048 × 1,600

(1.69 MB)

TheKill69 (wall | contribs)
Reverted to version as of 17:55, June 1, 2018
17:55, June 1, 2018
2,048 × 1,600

(1.69 MB)

Mctommycheng (wall | contribs)
09:28, May 1, 2018
1,024 × 3,072

(1.55 MB)

Mctommycheng (wall | contribs)
00:24, April 18, 2018
1,024 × 3,008

(1.53 MB)

Mctommycheng (wall | contribs)
06:53, April 7, 2018
1,024 × 3,040

(1.52 MB)

Mctommycheng (wall | contribs)
17:24, April 1, 2018
1,024 × 3,008

(1.51 MB)

Mctommycheng (wall | contribs)
16:01, March 17, 2018
1,024 × 2,912

(1.49 MB)

Mctommycheng (wall | contribs)
09:31, March 16, 2018
1,024 × 2,912

(1.48 MB)

Mctommycheng (wall | contribs)
10:05, March 7, 2018
1,024 × 2,912

(1.48 MB)

Mctommycheng (wall | contribs)
07:16, March 3, 2018
1,024 × 2,912

(1.48 MB)

Mctommycheng (wall | contribs)
09:45, March 1, 2018
1,024 × 2,912

(1.47 MB)

Mctommycheng (wall | contribs)
15:17, February 16, 2018
1,024 × 2,912

(1.46 MB)

Mctommycheng (wall | contribs)
08:05, February 9, 2018
1,024 × 2,880

(1.45 MB)

Mctommycheng (wall | contribs)
09:09, February 1, 2018
1,024 × 2,880

(1.45 MB)

Mctommycheng (wall | contribs)
15:27, January 24, 2018
1,024 × 2,880

(1.44 MB)

Mctommycheng (wall | contribs)
15:27, January 24, 2018
1,024 × 2,880

(1.44 MB)

Mctommycheng (wall | contribs)
05:58, January 20, 2018
1,024 × 2,848

(1.44 MB)

Mctommycheng (wall | contribs)
05:56, January 20, 2018
1,024 × 2,848

(1.44 MB)

Mctommycheng (wall | contribs)
05:56, January 20, 2018
1,024 × 2,848

(1.44 MB)

Mctommycheng (wall | contribs)
14:54, January 14, 2018
1,024 × 2,848

(1.42 MB)

Mctommycheng (wall | contribs)
14:53, January 14, 2018
1,024 × 2,848

(1.42 MB)

Mctommycheng (wall | contribs)
14:53, January 14, 2018
1,024 × 2,848

(1.42 MB)

Mctommycheng (wall | contribs)
13:16, January 14, 2018
1,024 × 2,848

(1.41 MB)

Mctommycheng (wall | contribs)
13:15, January 14, 2018
1,024 × 2,848

(1.41 MB)

Mctommycheng (wall | contribs)
07:32, January 5, 2018
1,024 × 2,784

(1.4 MB)

Mctommycheng (wall | contribs)
07:32, January 5, 2018
1,024 × 2,784

(1.4 MB)

Mctommycheng (wall | contribs)
07:44, January 2, 2018
1,024 × 2,752

(1.39 MB)

Mctommycheng (wall | contribs)
07:44, January 2, 2018
1,024 × 2,752

(1.39 MB)

Mctommycheng (wall | contribs)
16:18, December 26, 2017
1,024 × 2,752

(1.39 MB)

Mctommycheng (wall | contribs)
16:18, December 26, 2017
1,024 × 2,752

(1.39 MB)

Mctommycheng (wall | contribs)
02:01, December 19, 2017
1,024 × 2,752

(1.38 MB)

Mctommycheng (wall | contribs)
01:58, December 19, 2017
1,024 × 2,752

(1.38 MB)

Mctommycheng (wall | contribs)
01:58, December 19, 2017
1,024 × 2,752

(1.38 MB)

Mctommycheng (wall | contribs)
10:54, December 18, 2017
1,024 × 2,752

(1.38 MB)

Mctommycheng (wall | contribs)
10:54, December 18, 2017
1,024 × 2,752

(1.38 MB)

Mctommycheng (wall | contribs)
01:58, December 14, 2017
1,024 × 2,752

(1.35 MB)

Mctommycheng (wall | contribs)
01:58, December 14, 2017
1,024 × 2,752

(1.35 MB)

Mctommycheng (wall | contribs)
07:18, December 10, 2017
1,024 × 2,752

(1.35 MB)

Mctommycheng (wall | contribs)
07:17, December 10, 2017
1,024 × 2,752

(1.35 MB)

Mctommycheng (wall | contribs)
07:10, December 2, 2017
1,024 × 2,752

(1.35 MB)

Mctommycheng (wall | contribs)
07:10, December 2, 2017
1,024 × 2,752

(1.35 MB)

Mctommycheng (wall | contribs)
07:41, December 1, 2017
1,024 × 2,752

(1.34 MB)

Mctommycheng (wall | contribs)
07:41, December 1, 2017
1,024 × 2,752

(1.34 MB)

Mctommycheng (wall | contribs)
05:42, November 28, 2017
1,024 × 2,688

(1.34 MB)

Mctommycheng (wall | contribs)
05:42, November 28, 2017
1,024 × 2,688

(1.34 MB)

Mctommycheng (wall | contribs)
(Latest |
Earliest
) View (newer 50 |
older 50
) (
20
|
50
|
100
|
250
|
500
)