Welcome to the Growtopia Wiki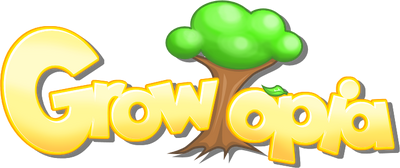 Welcome to the Growtopia Wiki! We are a free encylopedia of Growtopia that anyone can edit.
The wiki has 4,141 articles since 12 December 2012.
Current Events
Growtopia Gazette
December 7th: Brr-lloon Warz!
Hello Growtopians,
Ahh, winter! Time for crackling fires, gentle snow, gift-giving, and... BALLOONS! Let's kick this holiday season off with a splash in the chilliest Warz off all!
Get ready for 3 DAYS of water-fueled warfare, and may the best team win!
Don't forget to check out the rest of the December update:
The new Item of the Month: Go-Go-Growformer!

A new Winter Clash Branch is now available. Discover more fantastic Winter prizes!

The Winterfest Calendar is back and giving everyone gifts for the Holidays!
You can find the full update here:
- The Growtopia Team
Content
Wiki
Guidelines

Rules

Editing Guide

Useful Templates

In-Game
Content

Items

Recipes

Events

Community
Matters

Discussions

Suggestion Box

Sandbox
Latest Activity
I'm not great with goodbyes, but I'll give it a shot.

I've lost interest in Growtopia and …

Read more >


Thanksgiving Week is a yearly event, first introduced in 2017, revolving around Thanksgi…


Read more >