Welcome to the Growtopia Wiki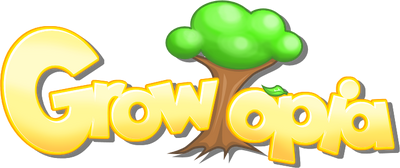 ---
The Growtopia Wiki is a free encylopaedia that provides up-to-date information to all users about the creative sandbox platformer MMO Growtopia.
Community
| | | |
| --- | --- | --- |
| Forum | Suggestion Box | Sandbox |
| The Growtopia Wiki has its own forum, where we hold discussions and announce news! | The Growtopia Wiki's Suggestion Box is the place where you can suggest your ideas for the wiki! | The Growtopia Wiki's Sandbox allows people to experiment with templates or basically anything! |
Latest Activity
Profiting of Farming
created by MissShay 3 hours ago

| | |
| --- | --- |
| | Sell the pinballs and buy fish tanks, the gems gave are amost the same, the only difference is that fish tank only take 22 hours to grow wh...  |
| | |

Adventurer's Sling Bag
edited by Librarian Bird 3 hours ago
Adventure Item - Torch
edited by Librarian Bird 3 hours ago
Latest Blog Posts
Yesterday I was lucky enough to obtain the world AMMONITE from a 180-day old small lock. …

Read more >

​Psssssst...............  there is still somethig missing for this wiki I will tell you..…

Read more >

How to Earn World Locks in Growtopia!

You might be wondering how and why is it impossible …

Read more >
Poll
Novembers's Item of the Month, the Cloak of Falling Waters, has been released! What are your views?
Wiki Statistics
Date of Creation:

12 December 2012

Total Article Count:

2,877

Total Page Count:

19,948

Files Count:

4,935

Total Edit Count:

92,079

Active Users Count:

197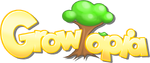 Growtopia is under the ownership of Ubisoft, Robinson Technologies and Hamumu Software.
The Growtopia Wiki is in no way affiliated with the aforementioned organisations.
Ad blocker interference detected!
Wikia is a free-to-use site that makes money from advertising. We have a modified experience for viewers using ad blockers

Wikia is not accessible if you've made further modifications. Remove the custom ad blocker rule(s) and the page will load as expected.