Stub
Please add more information to this page.
These things are just creepy. I don't get the appeal.
The Horse Mask is a face item that is only obtainable from the Awkward Friendly Unicorn.
This item might be a reference to the 'Horse Mask' internet meme.

▶Produced by
Awkward Friendly Unicorn
In-Game Description
This item can't be spliced.
This item never drops any seeds.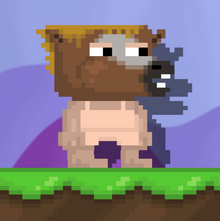 Ad blocker interference detected!
Wikia is a free-to-use site that makes money from advertising. We have a modified experience for viewers using ad blockers

Wikia is not accessible if you've made further modifications. Remove the custom ad blocker rule(s) and the page will load as expected.