Stub
Please add more information to this page.
In game description
"There's a four-leaf clover jammed in the band! But all the luck in it has been used up already."
This item can't be spliced.
This item never drops any seeds.
St. Patrick's Pack
This item can be obtained by purchasing the St. Patrick's Pack for 5,000 Gems. Or buying from other players.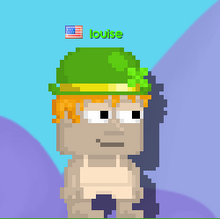 Ad blocker interference detected!
Wikia is a free-to-use site that makes money from advertising. We have a modified experience for viewers using ad blockers

Wikia is not accessible if you've made further modifications. Remove the custom ad blocker rule(s) and the page will load as expected.