▶By Consuming
Cloverleaf x4
The Lucky Clover is a consumable item. When used, it adds the "Lucky" mod which lasts for 30 minutes (Similar to Rabbit's Foot), adding a sparkling effect to the player and making them luckier, giving higher gem drops from breaking blocks.The gem multiplication bonus does not take effect whilst breaking a block 100% of the time. Most commonly, it will take effect 10% of the time, giving 5 times the gems you would have acquired without the "Lucky " mod. It also tends to drop the item, maybe even a seed. The clover can be obtained through Gem Purchases during St. Patrick's Week, Consuming 4 Cloverleaves, and through a special event called " Luck Of The Growish" during St. Patrick's Week, usually spawning in 5 Clovers and 5 Green Beers.
When purchasing:
Gallery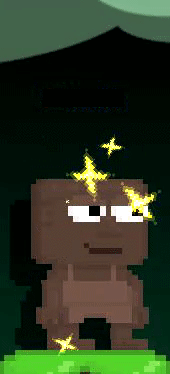 Ad blocker interference detected!
Wikia is a free-to-use site that makes money from advertising. We have a modified experience for viewers using ad blockers

Wikia is not accessible if you've made further modifications. Remove the custom ad blocker rule(s) and the page will load as expected.