▶By Sacrificing (Halloween Week)
Golden Angel Wings
Additional Info
These wings gives the Double Jump mod, and a new death effect, a dark black swirling vortex not unlike those seen around Growganoth. It is also the same effect when a player respawns/dies while wearing a Cape of Shadows (black swirl replaces the growtopian). There are tiny violet sparkles when you jump too. It looks like Devil Wings but purple in colour.
This is a unique sacrifice, so dropping a stack will yield an equal amount in return.
Gallery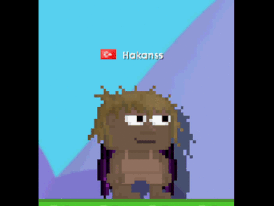 Ad blocker interference detected!
Wikia is a free-to-use site that makes money from advertising. We have a modified experience for viewers using ad blockers

Wikia is not accessible if you've made further modifications. Remove the custom ad blocker rule(s) and the page will load as expected.