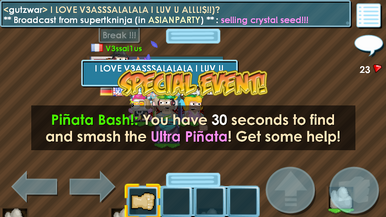 Special events can happen anywhere, anytime. There needs to be at least one person in the world for an event to spawn, the more people the higher the chance an event will spawn. There are two ways to activate an event:
You may purchase an item (such as the Piñata Whistle) which allows you to activate the an event anywhere, anytime you please.
The server randomly chooses a place to spawn an event at times.
Types of Special Events
Ad blocker interference detected!
Wikia is a free-to-use site that makes money from advertising. We have a modified experience for viewers using ad blockers

Wikia is not accessible if you've made further modifications. Remove the custom ad blocker rule(s) and the page will load as expected.