The tree of this item can be made by mixing the following seeds:

Aqua Block Seed

Toilet Seed
▶Produced by
Well
Water Bucket
is a consumable which is used to place water in a world. It slows any player who walks through it unless they are wearing
Swim Fins
,
Ring Of Water
,
Mermaid Tail
,
Megalodon
, or
Demon Megalodon
. If a player is wearing a
Sea Monster Floatie
or
Water Wings
, they will automatically float to the top of the water. In order to remove water, a
Water Bucket
must be used on the water to remove it, with a small chance of not getting it back. If a player is wearing a
Surfboard
, it will cause them to "walk" on water.
Trivia
Worlds which have been Undersea Blasted will be automatically filled with water.
Beach Blasted worlds also have water automatically spawned in the world.
Water Buckets can be used to feed Silkworms.
Using a Water Bucket in a world which the player does not own will just splash a few drops of water.
Its seed is a rare drop from harvesting from a Water Bucket tree or from Small Seed Packs.
A Well is a provider for Water Buckets.
Players standing in water will look like they are holding their breath underwater.
If a player tries to collect water with 200 Water Buckets in their inventory, they will not get any of the water.
Gallery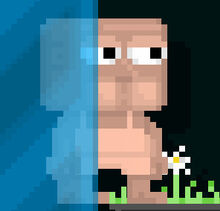 Ad blocker interference detected!
Wikia is a free-to-use site that makes money from advertising. We have a modified experience for viewers using ad blockers

Wikia is not accessible if you've made further modifications. Remove the custom ad blocker rule(s) and the page will load as expected.